SDG11
Botanical Garden & Sustainability Centre Completed for UNovember!
Two years ago we asked for our community's Big Ideas that would help change the world, and two projects were launched which have captured the imagination of our community to become flagship campus projects!
Both were made possible by our community – first with the ideas and then with the financial generosity and expert help from our families, faculty and staff to make them a reality through philanthropic support.
Botanical Garden & Sustainability Centre – A passion to green the campus has been developed by our Taskforce hand in hand with the Sustainability Committee to become a major campus landmark which will also provide a focus for Climate Action.
Solar Campus Project – Thanks to our community we are well on our way to becoming the first solar powered school in Vietnam – the dream shared by our students two years ago!
At the end of last year we had fundraised enough to start implementing both projects with more than $120,000 in gifts to our UNIS Impact Fund from our families, faculty and staff. Thank you!
And this summer we started work on both projects which is now being completed.
Today we update you on the Botanical Garden which will be realised in two phases. The first focuses on our Green Learning Zone and Sustainability Centre where our students and community will be able to get hands-on with gardening, booking space for projects with our community allotment-style raised beds. They will also be able to learn about waste management and circular economy with our recycling and compost centre. We will be announcing some exciting news on this in UNovember.
Below you can see both the 'artists impression' from the design plans and photos from this week on campus.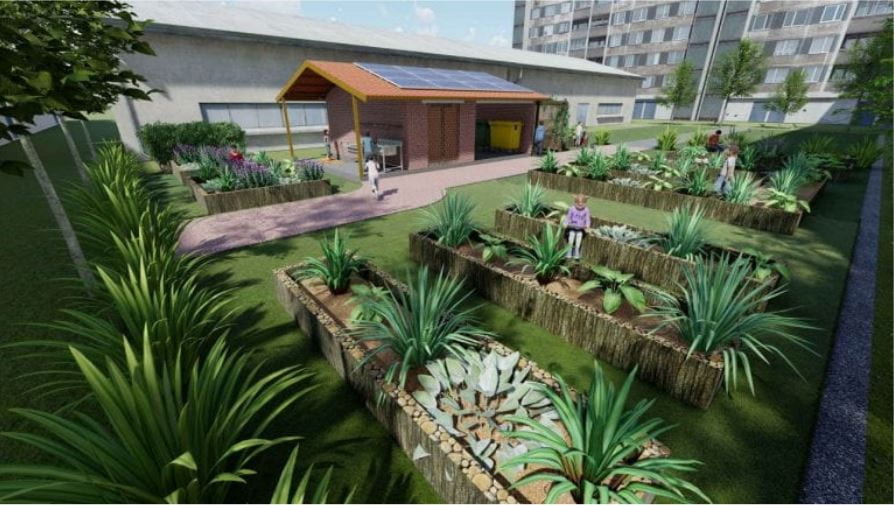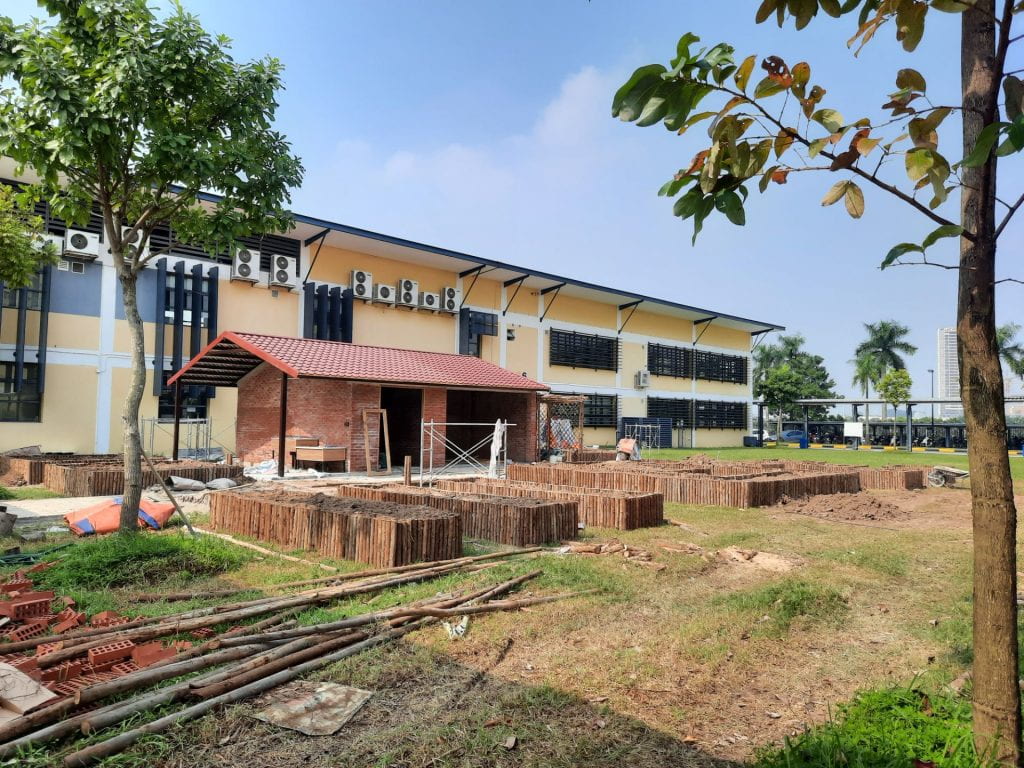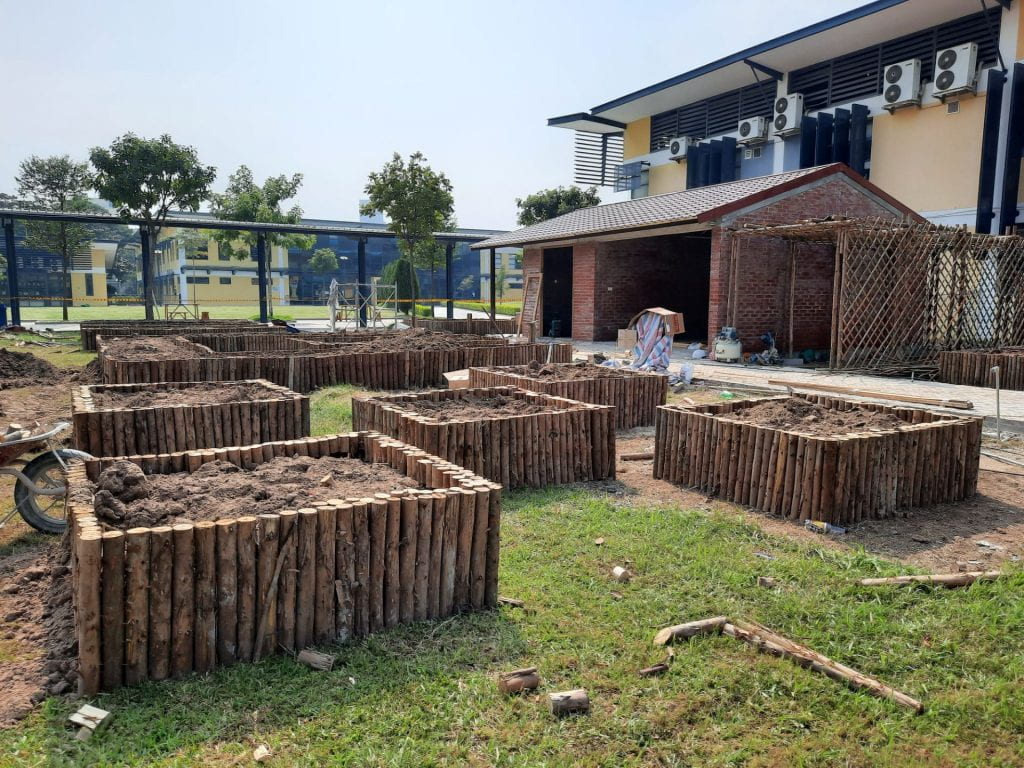 In the second phase of this project, the other half of the space will become our Garden of Philanthropy, an ornamental garden designed for learning, celebrating Vietnam's incredible variety of indigenous plants and creating a beautiful, calm corner of the campus for peaceful reflection, study and socialising. It will also be a place to recognise the incredible generosity of a community that has now donated more than a million dollars to the school's philanthropic projects for service and scholarships.
The draft designs will be completed with the Botanical Garden Taskforce in UNovember and implemented in time for Spring.
Reduce Single Use Plastic With Refill O'day
Refill O'day is a student initiative that aims to reduce the amount of plastic waste generated by our community. With the support of the UNIS Impact Fund, the student group provides a service where community members can refill household items, using their home brought reused containers. The students buy the soap in large containers and quantities that they will make sure to get recycled. This is cheaper, saves plastic as well as minimizes pollution from transportation.
Starting from Monday, December 7, 2020 anyone in the UNIS Hanoi community can bring their used containers to refill their hand soap. There are two stations at the front and back gate of the school. The cost of 100ml of Life Buoy is 10,000 VND. All money collected will be used for continuing the refill cycle. Every time you choose to refill, that is one bottle you are saving from polluting our planet.

Community out in Force on Saturday of Service
The UNIS Hanoi community was out in force last Saturday (Global UN Day), participating in a range of Saturday of Service activities. Over 130 people joined our huge clean up effort in partnership with Keep Hanoi Clean and many others turned up to hear from our students about the work they do for others.
A Meaningful Week Without Walls
UNIS Hanoi Class of 2020 had a very different trip week this year. 80 seniors became Habitat for Humanity volunteers for the whole week. Sharing a strong belief that "everyone deserves a decent place to live", this young, dynamic and enthusiastic group worked tirelessly during 5 days to build 5 houses for the local community in Thai Nguyen.
Ha Nguyen revealed, "We had the most amazing trip week ever. It was such a special moment seeing the houses taking shapes".
Well done to the Class of 2020. What a meaningful way to spend their week without wall!